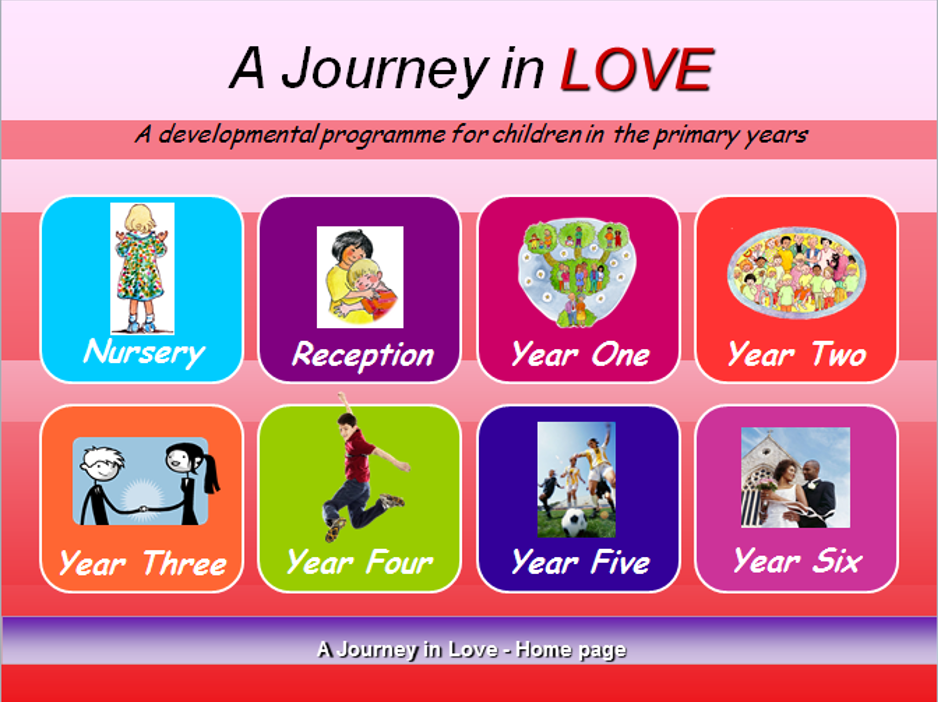 RSE
A Journey in Love
A Journey in Love is the recommended programme of study for Catholic schools for Relationship and Sex Education (RSE) and has been written as a progressive scheme of work that supports Religious Education; Personal, Social, Health and Economic Education (PSHE) and Science taught within our school.
As children progress through our school, they discover more and more about themselves and the wider world. This thirst for learning new things in all aspects of life is fostered by the school, as we attempt to create a safe, stimulating environment for learning; supporting all children in their development. We aim to achieve this goal through our Mission Statement and by following the Gospel values of truth and respect, understanding our journey as children of God, both special and unique.
Our approach to RSE is a positive one because everything in creation was found by God "to be very good" (Genesis 1: 31). The content is age appropriate and is taught with sensitivity, taking into account the children's level of maturity in regard to the delivery of the lessons. As with all aspects of learning, children are naturally curious and many will have questions related to their lessons. Opportunities to discuss questions form part of the lessons and, again, these are treated with care and understanding.
Parental Consultation Letter RSE
Parental Overview - A Journey in Love